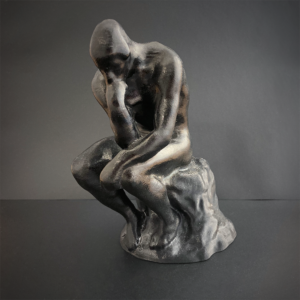 About
With this project we are trying to muster financial and community support to preserve heritage and historical buildings and sites across the South East region through 3D scanning, a digitized catalogue, AR/VR assets, and 3D printing.
Why this project?
Many folks, from architects and historians to community activists and business leaders to deep-rooted families know that the preservation of sites is important from both a historical and a cultural point of view. The preservation of historical buildings, monuments, and sites can bridge the space between the past and the future. It allows us to explore who we were, who we are, and where we go from here in the context of a specific place and time.
This is a laborious multiyear initiative that we have called "The Digitized South" and we believe that it is worth our effort.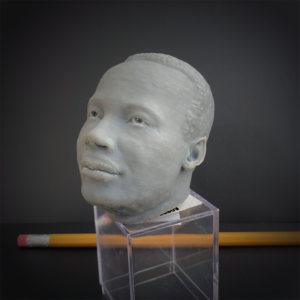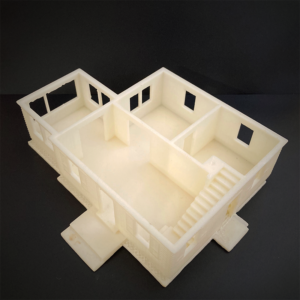 Why is Historical Preservation critical?
We know that the preservation of history is critical to understand where we came from and where we are going. It is important to document the complex path of how we have come to be here as often, historical places give history and people context. Without history a nation does not exist. Without a national legacy we cannot teach and show our children why certain things were important, deserving praise, or are now controversial. We cannot learn to be better, and we cannot build a better future.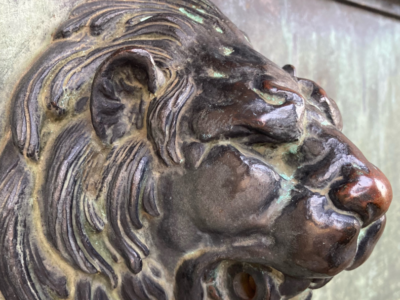 We are currently working on the details, cost, strategy, and partnerships which will allow us to find the right approach.
Currently we are also creating a project plan that will serve as a repeatable blueprint and guide through the complete capture, design, printing, and finishing phases.
Tentative Objectives
Creation of 3D printable models and usable assets of heritage artifacts that could provide licensing revenue for the local community when they are used by companies, architects, lawyers, VR/AR designers, game designers, tourists, film, artists etc.
Creation of a library of the 3D printable models available free of charge to schools, students, historians, museums, and as a publicly explorable record for the community.
Creation of a 3D technology & workflow training program for 20 to 30 years old, unemployed youth, and those looking for retraining in the digital fields.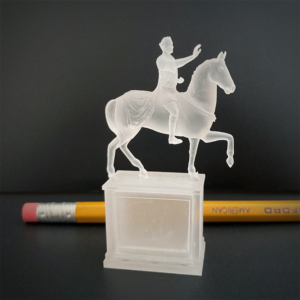 Why this project?
This is an enormous and time sensitive endeavor which could likely take two to three dedicated years to produce a meaningful catalog of digital assets ready to 3D print or use in an AR/VR capacity.
As such, we need your help in getting this project off the ground. We need to connect with more folks whose heart is deeply invested in historical preservation and who wish to come on as sponsors or to assist financially to bring a project of this scope to fruition. The total cost is high, but the cost of disappearing history is even higher.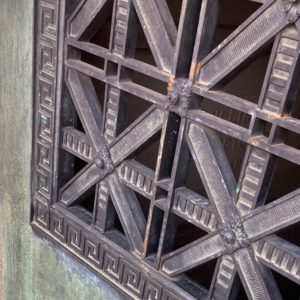 Resources
Full resources required to get to full 100% capacity operations of this project would include:
Hardware – 3D Scanners
Leading-edge scanners allow for high detail and precision data capture.
This data can then be used to create models for many use cases: A student exploring the interior of a cabin or looking up at a statue in a town square while in VR. A historical preservationist interested in reviewing tool marks on wood or ironwork details. A legal scholar analyzing site placement.
Examples: Faro – $90k – $125k. Artec – $42k. Creaform Handyscan Black Elite – $60k plus laptop.
Hardware – Drones
Drones allow for the full capture of buildings, monuments, rooflines, sites, and other hard to reach places or scales. Coupled with 360 view cameras, we can garner birds eye views not captured through still photography, laser, or structured light.
Examples: Skydio X2 $2.9k (w/o scanner), Vuze 3D 360 Spherical VR 4K Camera – Black $499, Kandao $2k. DJI.
Transportation and Logistics
Travel, transport, overnight stays, meals, permits and other such on the ground details.
Examples are: Van / RV day rate $355.00 p/d. Retrofit of van/RV to become a mobile 3D scanning / work station – $10k to $15k. Per project cost of travel and accommodations such as gas, meals, overnight.
Other Gear and Tools
Storage, data, workstations, software costs and other technical details.
Examples are: Processing station with graphics card, GPU etc – $7k to $12k. Geomagics Software – $22.5k. Mobile internet. Van/RV based storage. Cloud / offsite backup. Domain. Website. Software / hosting for the catalogue, AR/VR headset.
Personnel
Volunteers could form the bulk of on-site scanning operators. Especially at the local level. Students and local community members can learn to operate most of the scanners or use their own tools through our dedicated training operators at $15k for group sessions however the high precision scanners and gear would only be operated by trained staff.
Cost of a dedicated Project Manager, Logistics Administration, and Site/Location Coordinator and Scheduler – $60k to $72k salaried.
Cost of two dedicated 3D scanning engineers for the core production when volunteers are not available. $65K – $80k salaried each (depending on experience).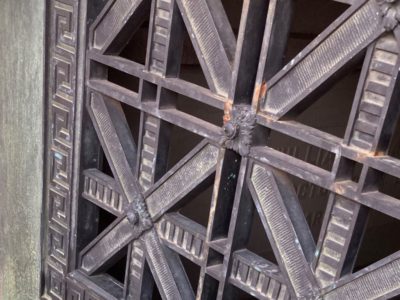 The above is the full projected needs. At the start and as a proof of concept and our dedication, PaliProto 3D Printing, as founding sponsor, can make available the following:
3D printers to produce physical objects from digitized artifacts. We have 40 printers.
Framework for a digital artifact catalogue.
Two structured light scanners to capture artifacts as well as photogrammetry tools including Autodesk software.
Design and scanning technician to be scheduled.
One van available to be scheduled.
Domain, site, hosting, design & processing software.
Spare parts printed for rigging, drones, tools.
Do YOU have a site in mind?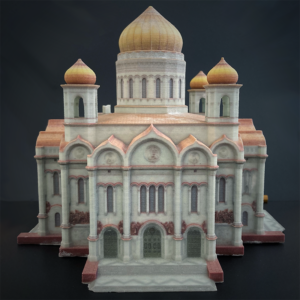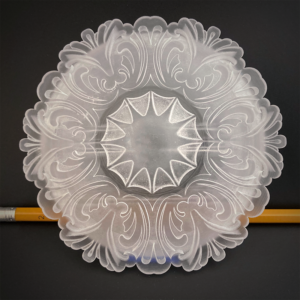 Potential Sites
We have been in tentative talks about a number of sites or assets. While there are thousands of possible sites, and a number of places we've started to scan as a proof of concept we need a historical site with a sponsor. Do you have a historical site in mind that you want digitized?
Potential Sites
Courthouses.

Churches, Synagogues, Meeting Houses, Reading Rooms, and other places of worship.

Cemeteries, tombs, headstones, grave markers.

Birthplaces and residences of historical and local figures.

Statues, monuments, public artwork, and sculpture.

Native American artifacts, mounds, holy places.

Buildings of architectural, material, or stylistic significance.

Courtyards, gardens, parks, town squares.

Historical institutions (e.g. University campuses, hospitals, schoolhouses, general stores.)

Industrial infrastructure with regional meaning (e.g. Water towers, manufacturing plants, railway stations, docks, river sides etc.)

Buildings involved in important local historical events.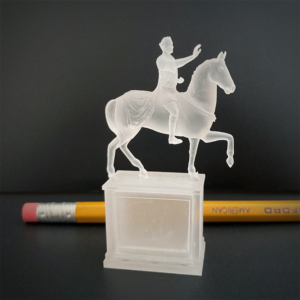 Thank you for reading!
PaliProto 3D Printing & Scanning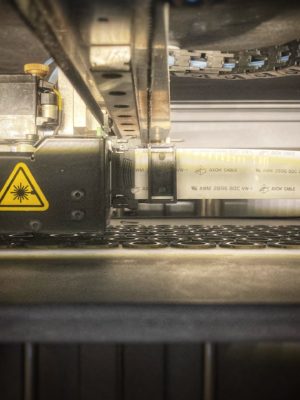 Do you have a historical site in mind that you want digitized? Please check the example photos for inspiration! Let us work together to expand the conversation about historical preservation.